This post brought to you by Coastal.com. All opinions are 100% mine.
When I was little, my nickname was "four eyes." Not a very nice name for a first grader. Ah, revenge can be sweet, though. Way back in the 1970s, only 1 in 40 people wore glasses. Today, that number has dramatically increased. The nasty nickname "four eyes" is now like a badge of honor.
My first pair were plastic "cat's eyes" glasses. I hated them at the time, but I recently found a few photos of me back then, and you know what? I looked pretty darn-tootin' cool.
Then came the 1980s. Holy cow, remember those HUGE glasses? They were enormous! But I loved that style. I hate today's teeny-tiny lenses crammed into teeny-tiny frames. I have to bob my head around like a bobble-head to see anything. Blast these dumb fads.
Did you know the 1980s-style glasses are back!?!?! I just found out!! TOTALLY COOL!! They are the
Derek Cardigan Eyeglasses
and I think they are amazing.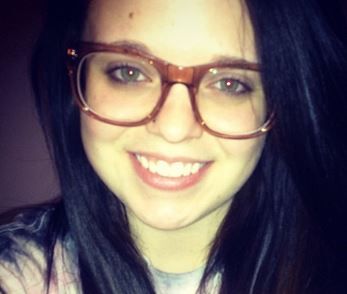 I used to have a deep red pair very similar to that style. I have been wanting a pair like that SO MUCH.
The best part of it all is that actually CAN have such a pair again. These glasses are offered by Coastal.com, the largest online retailer of
Designer Eyeglasses
and contacts in North America. I have ordered glasses online in the past, and have had good success, but the companies I ordered from were all from other countries. I am so happy to find a company that is based here in North America. They are based in Toronto, and are a good company. For one, they offer eyeglasses at reasonable prices– no crazy, greedy markups. Two, they donate their wares to charitable organizations. For every pair that is purchased, one pair is donated to a needy person. Three, read their "Our Core Values" list at their website.
I think they have a new loyal customer. Yes, indeed.
The prices are outstanding. Glasses mean a lot to us. I rely on them to survive and get through my day. It's important to have a good, reliable, and affordable pair. It's even better to buy them from a company who is committed to service and helping others in need.
I can heartily say that I will be purchasing my glasses from Coastal.com. Please check out this company — I know you will love them just as much as I do!