Ooooooo my word. To anyone who owns an old house, THESE ARE FOR YOU. These photos are from the website There I Fixed It, and OMG!!! I can honestly say that I have found something similar in my house from those first two photos…

Just a little duct tape here and there… what else is duct tape for, right? (P.S. Tape is also handy for fixing plumbing leaks. Temporarily. That is, until some time after the unsuspecting homeowners buy the house! hahaha…h…a…. 🙁 )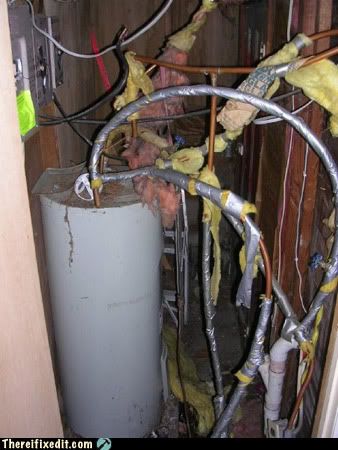 Wall? What wall?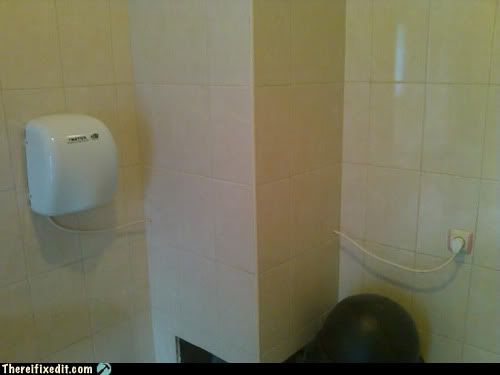 An adjustable furnace vent! Now who'da thought?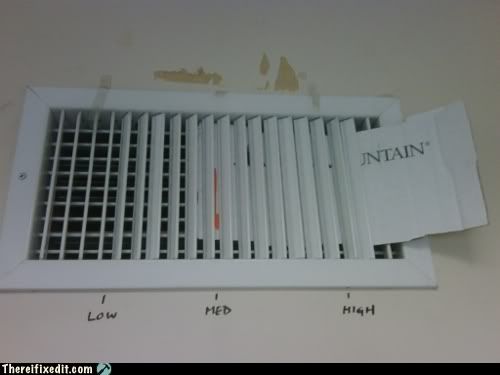 Stairs is stairs!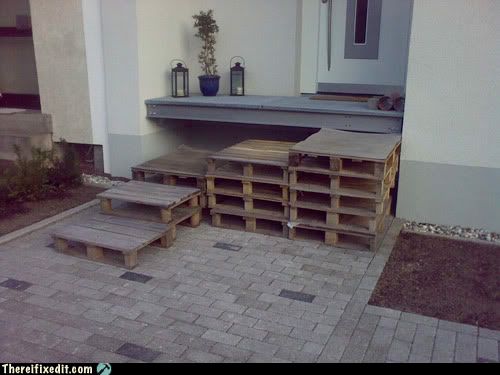 I want a jacuzzi, too… but not that bad…
A real DIY car lock. Chains can also be used for road rage events… 😐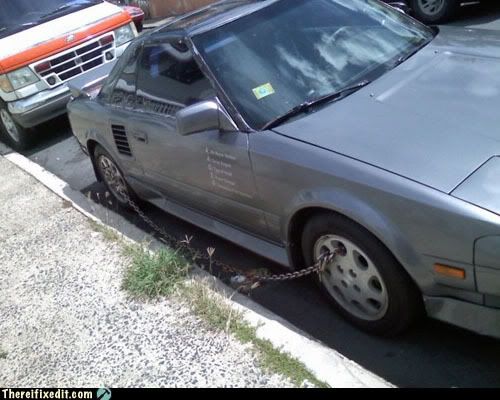 Nooo noo noooooooo…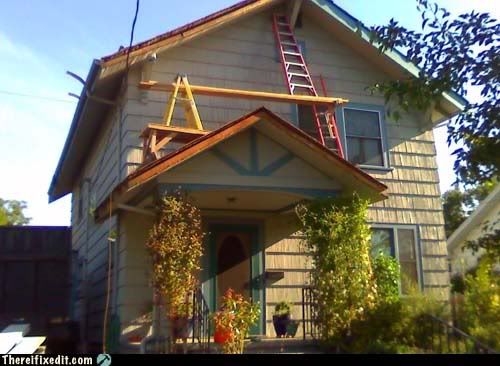 Wow. Now this IS inventive.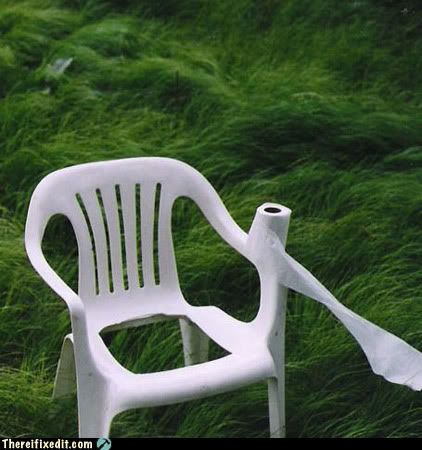 Uhh.
Oh my word. Who did this??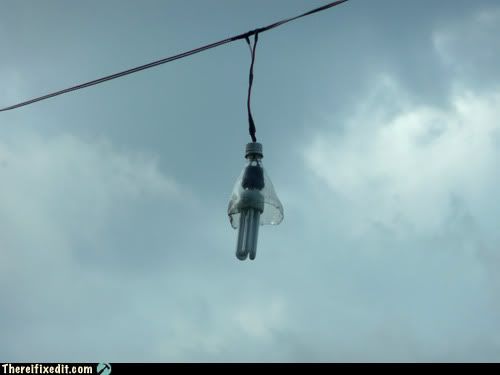 Got unions, too, huh?
Totally screwy! (you knew that was coming, didn't you??)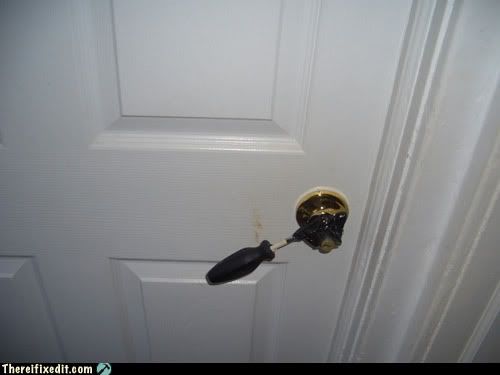 And this one just made me laugh.