….about my own home's plight.
"Remuddling" is a term that I think was first coined by the magazine editors of Old House Journal. It was a section at the very back of the magazine, a one-page photo and description of a house, submitted by a reader. It was my favorite part of the magazine, because it always makes me feel SO MUCH BETTER about my home. Mu home has absolutely been remuddled– from the asbestos-cement siding slapped on top of the original Greek Revival wood siding, to the plumbing pipes held up by garbage bag twisty-ties… but there are definitely worse out there! And it's a little comforting to be aware of that fact!
Here are some photos I found off the web, in case you are feeling a little "down" about your home, too.
Yes, this A-frame addition is attached to the house. Wow.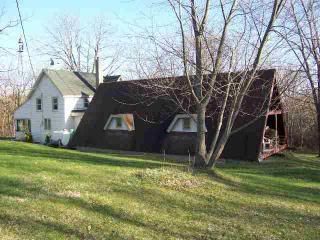 From That Home Site.
Whoa. This one sure needs to trim down a bit!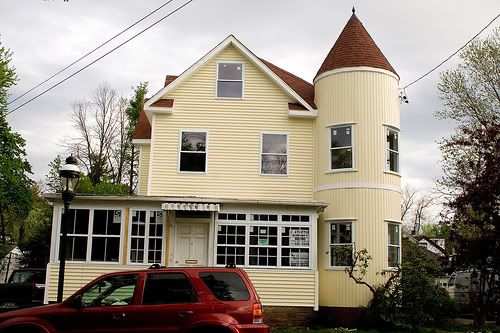 From Ugly House Photos.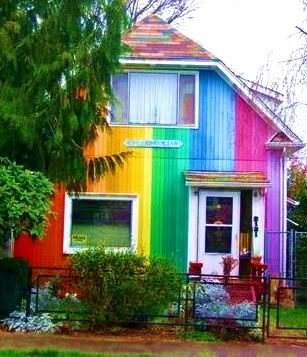 From Country Joy Crafts.

From Old House Journal.
There's something called the "ignorance is bliss" when it comes to homebuying– unless the home has been completely updated and modernized CORRECTLY, you can thank God for the "ignorance is bliss"– that is, that no one remodeled (remuddled) the home up until you bought it. My house is something like that. The siding is bad, and the plumbing and wiring and flooring and kitchen are all atrocious… but the rest of the house has been left alone. All in 1855 condition! :S A mixed blessing to be sure. But at least I won't have to undo someone else's messes… not entirely, anyway.