Well, it's not my birthday yet. In a few weeks it will be. I've never bought myself a birthday present before, but this year, I think I will!! I'm going to be [unintelligible] years old, and I've been working hard– I think I'm going to get something that's really been on my "heart's desire" wishlist for a long long time.
Isn't it absolutely BEAUTIFUL!?!?!?!? Oh I just love this!!!!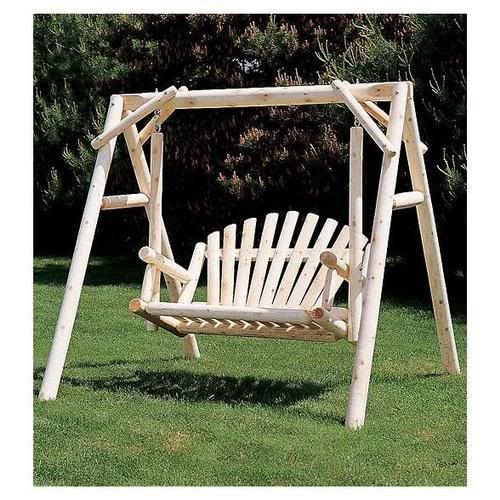 The great thing about being a summer baby is that you can get all sorts of nifty stuff AND use it the moment you get it!!
We have ikky plastic patio furniture. It's horribly uncomfortable, and I can't bear to sit in it. I've been procrastinating getting something really nice– I wavered about whather to get an Adirondack chair or a nice swing like this one. The swings are sooo comfortable. And Buy.com has it! Buy.com is my favorite store. 🙂 I always find good deals and an amazing selection there. I know I have been chattering on about Buy.com a lot lately… they are a really great store! They have terrific sales all week long, and they have so much stuff it's crazy! They offer free shipping on lots of products, and their selection is just stupendous. They allow third-party merchants to place their products at the site, multiplying the terrific assortment and price competition. Plus, the customer service at Buy.com is incredible You have GOT to go and see. I know you'll find some great stuff– for someone's birthday, or gee, maybe even your own! 😉