Now that good weather is finally here, I'm turning my plans once again to updating the electrical system in the home. It's been a slow, long process, and I still only have half the house done! I have to keep up-to-date with the codes, as well, to make sure that all my work is done properly and legally. The biggest change I have seen is with new "arc-fault" circuit breaker. This was introduced in the National Electric Code in 2002, but we're seeing it roll into the municipalities codes' laws only recently. My town passed the regulation for these last year.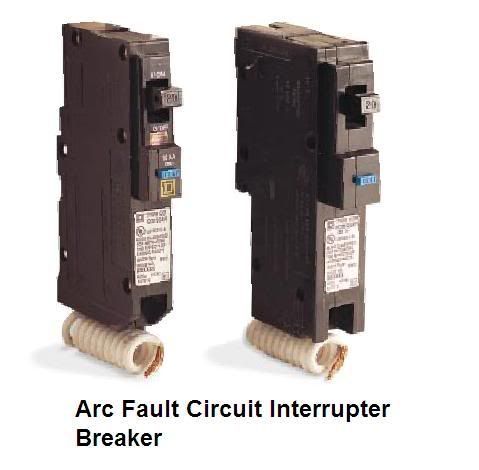 The arc-fault circuit breaker has a little pigtail wire that connects to the grounding bar in the circuit panel, and the white wire connects to a screw on the breaker. This new system detects "arcing," or the electrical shorts that sometimes occur (and shorts occur in new AND old wiring) with overheating wires, poorly performing wires, or broken or loose wires.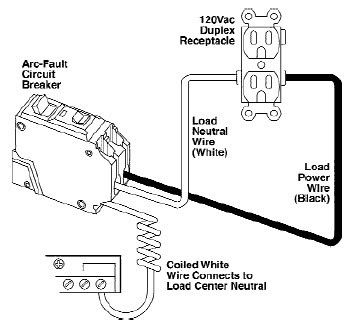 Regular circuit breakers only protect the wire behind the walls (switches and outlets) when massive amounts of electricity surge through the line; they flip off,  preventing heat buildup (and thus, a fire). Arc-fault circuit breakers are a little more sensitive– these breakers have filters that detect impending arcs from things like loose wire/screw connections, nicked wires, brittle or cracked wiring, and etc. Because they are so sensitive, they sometimes go off intermittently and falsely (and the homeowner must trot down the basement to flick the breaker back on, or figure out why the breaker is switching off).
A few years ago, these arc-fault breakers were mandated for bedrooms and sleeping areas for new construction (most arc-related fires occur in bedrooms). I believe in New York State, this applies. Vermont, however, has recently required the use of these arc-fault breakers for ALL living rooms in residences. The caveat is that the arc-fault equipment is a lot more expensive than the traditional breaker equipment. I can find regular circuit breakers for $10 or so. The arc-fault breakers are commonly $45 to $50!! PER BREAKER! This radically increases the cost of electrical wiring.
Anyway, this information may come in handy the next time you need to gut a room to rewire it, or look at an estimate for new construction. I'm hoping that by the time I get to the bedrooms in my house, the arc-fault breakers will be more reliable– the last thing I want to do it pay 5x more for something that I have to monitor 5x more– and less expensive.
Photos from Handyman Wire and Inspect-A-Pedia NY.