Whoa, fashions in wallpaper has gone funky! I found this "heat-activated" wallpaper at a design site recently. I've heard of heat-activated paint, but not the wallpaper until now. It's pretty, but I can't say that I'd really like it in my house. It's wallpaper that sprouts pink flowers with a heat source. lol! Would you get this?
From Dornob.com.
I also found some very, very cool retro wallpaper; again the source is from Dornob.com, who links to Second Hand Rose, the largest vintage wallpaper collection in the world, "dating all the way back to the 1860s and featured in museums around the world. Their rolls range from two to four figures depending upon the design, rarity and its origins (including Frank Lloyd Wright originals)." Wow! I'd just like to browse through their wallpaper books– like a history/art lesson in interior fashion, eh?
Some wallpaper doesn't deserve a rerun. This is the kind of stuff my mom had in her kitchen.
Ew. :-p Gone are the days– thankfully so– of polyester pantsuits and funky orange pool floats lounges with purple flowers. The 70s is an era best forgotten, IMHO.
Ooo, how about this? Surf's UP, dude!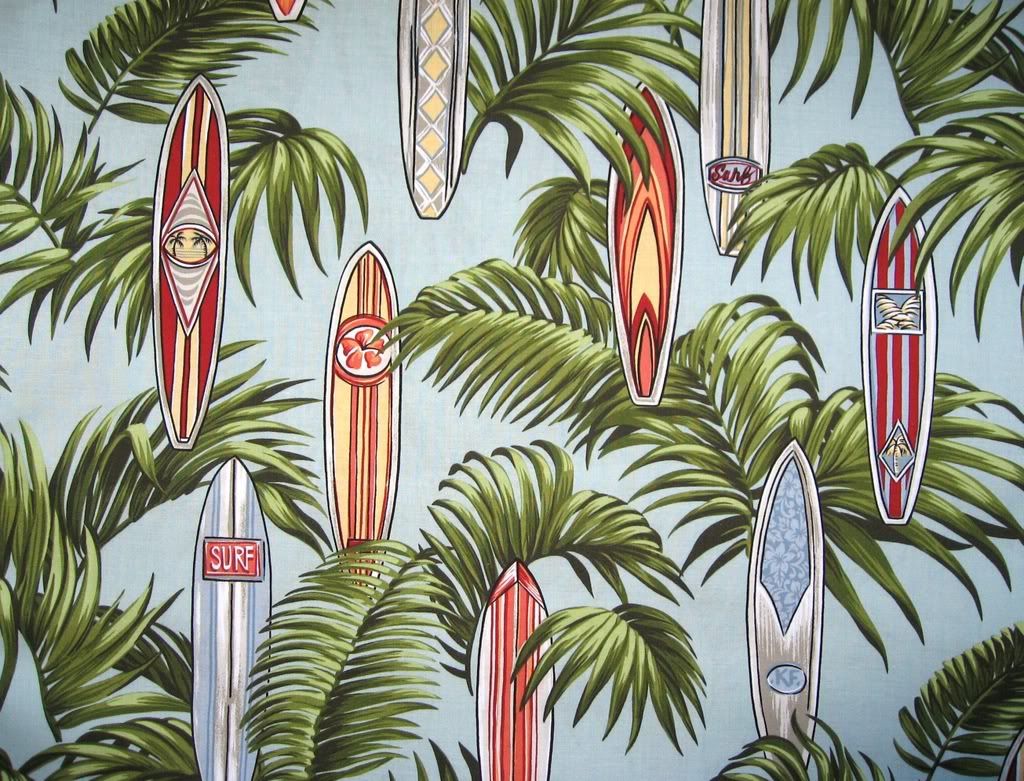 Ummm.
This is more my style. 😀 I like the Victorian stripes and roses, and flocked wallpaper. Mmm.
Check the site for more. Cool stuff there!