Here's a sale alert for all Frugal Hacks!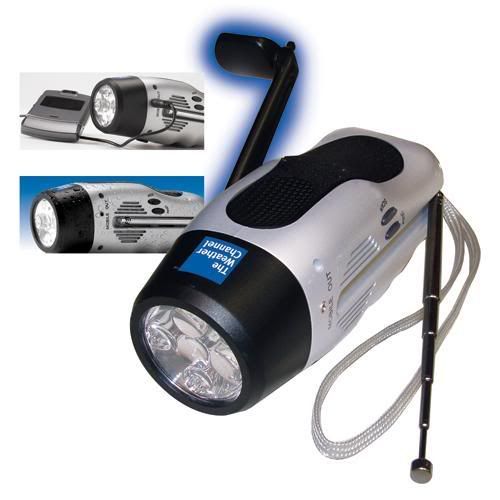 I saw this at the Buy.com weekly sale page and thought it too good to keep to myself: The Weather Channel EZ Crank Extreme Emergency Radio and Flashlight. Retail is usually $30, but at Buy.com the price is $19.99. Free shipping, too! Limit is 10 per customer, and things like these go pretty fast, so my advice is not to delay if you've been looking for something like this. Also at a good price is The Weather Channel Excalibur Car Starter, too, see here.
This is the perfect time gear up for emergency kit and camping gear. I've been watching and waiting for emergency radios to go on sale. Because this is a Weather Channel brand, and it has a flashlight combo/cell phone charger capability with it, it's a GREAT deal. I love Buy.com! They always have to best stuff, and a lot of times there's free shipping. Be sure to bookmark the weeky sales page and check every week. Various items go on sale at various times.
Buy.com is probably known for their competitive electronics prices, but I have found that they also sell tons of other stuff: housewares, small appliances, garden and outdoor tools and supplies, apparel, toys, jewelry, and more. Their customer service is superb, too! I recommend Buy.com. Check them out for other great deals. But beware– sometimes stuff sells out pretty fast. Nab it while you can.