To those of you who read my blog regularly (you two know who you are, HA!) , you are aware of my, um, STINKIN' LOUSY experiences with vacuum cleaners. The sad fact is that they die after only half a year or so of use. Yeah, yeah, I know they have warranties… so called, anyway. I really don't want to spend $45 shipping a defective vacuum cleaner to a company who can't make them work the first time! :S
We've gone through quite a few vacuums the past few years. The most recent one, a lightweight (in more ways than one) GE Upright has expired. This one lasted about 7 months, so that's a plus… Well anyway, we're in the market for a new vacuum cleaner and after hearing some of your input across my various blogs, we're going to go with the Bissell. I'm not 100% sure which Bissell I will choose (and BTW, why are there so many different versions?! That's confusing), but I saw this one at Buy.com and was wowed at the specs and the price:
It's the "Bissell 3920 Pet Hair Eraser HEPA Bagless Upright Vacuum." Long name. I saw hearts when I saw the words "Pet Hair Eraser." Wowwwwww.
As you two devoted readers can attest, I have a kitty, named Livvy. She's a Tabby Point Siamese, a beautiful off-white color. She never shedded as a kitten, and I stupidly thought she wasn't going to be a "shedder."
Boooooyyyyy. was I wrong! Oh my gosh, we could have created another cat by now, with all this hair! It also doesn't help that her favorites places to cuddle are my BLACK cloth-covered desk chair and my beautiful reclining wing chair (BROWN colored). Is she playing some horrible, terrible joke, or is this some feline freak of nature?!
ANYWAY.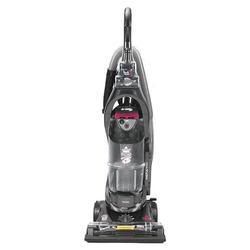 We need a vacuum cleaner. The Bissell looks GREAT, doesn't it? It's selling for about $200 at Buy.com. I check their Weekly Sale page religiously every week. I'm waiting for this baby to go on sale. But still, $200 for a Pet Hair Eraser isn't bad, not bad at all. What do you think? 😀
Buy.com is my new favorite store. They have really great prices, and lots of stuff qualifies for free shipping. They have a terrific electronics department, but also sell appliances, home and outdoor stuff, clothing, cleaning and appliances supplies, and etc. They have products from third-party stores, too, for even more selection and discounts. It's definitely worth checking out. Give it a look!
In the meatime, I've got to make up my mind about a vac –pronto, before the cat hair takes over… I'll let you know what we choose, and give *another* full-fledged review!